'Treasures' at The Gateway Gallery
3/2/2019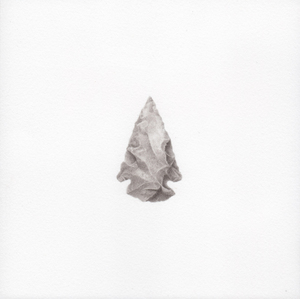 Through March 15, 2019, my drawing (India ink on paper), 'Arrowhead (Ridge Spring, SC)' is included in Treasures at The Gateway Gallery in Brookline, MA. From the curators: This exhibition is a collaboration between Gateway and Drive-by Gallery artists. As curators, we see each work of art as a treasure. Whether a painting, a drawing, or a sculpture, each piece is something to appreciate, value, cherish, and hold in high estimation. The merging of the works from Gateway and our gallery enables the viewer to enjoy and relish each and every work of art.
— Beth Kantrowitz and Kathleen O'Hara, exhibition curators
---
Power of the Flower at ConcordArt
6/23/2018
I've got several works in 'Power of the Flower' at ConcordArt, through August 12. I'm particularly excited to have the opportunity to show my very large drawing, 'Marden Peony, After the Rain' again! Please check the link above for gallery location and info.
---
Trees II @ Gallery Kayafas
5/21/2018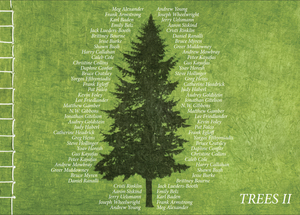 I'm very excited to be one of 38 artists included in Trees II at Gallery Kayafas this summer. On view will be photographs, works on paper, and sculptures (still and kinetic), all exploring the notion of "Tree".

June 8 - July 28, 2018

Artists' Receptions:
Fridays, June 15th & July 6, 5:30 - 8 pm

Gallery Kayafas
37 Thayer Street @ 450 Harrison Avenue
Boston, MA 02118
617.482.0411
Summer Hours: Wed. - Sat., 11 - 5:30 pm and by appointment
---
Harpsichord commission finished!
5/16/2018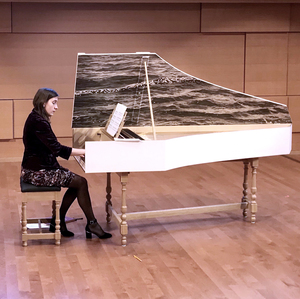 In June of 2016 I was invited to design and paint the lid for a harpsichord that, thanks to the generosity of the Chang family (Matt '15), Middlesex School was commissioning for the new Danoff Recital Hall in the equally new Rachel Carson Music and Campus Center. It's been a fascinating project and I'm thrilled to say that it's DONE!


---
How Little is Enough? @ Drive-by Projects
3/26/2018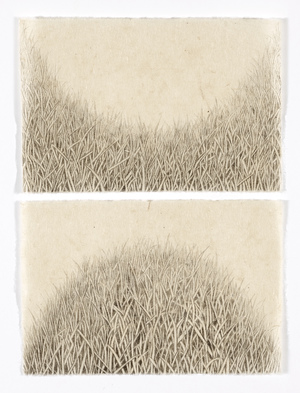 I'm delighted to be showing new work in "How Little is Enough?" at Drive-by Projects! Please join us for the opening on March 31, 4 - 6 p.m.

Meg Alexander & Lynne Harlow: How Little is Enough?
Drive-By Projects, 81 Spring Street, Watertown, MA
March 31 - May 26, 2018
Hours: Thursdays 12-4pm
and by appointment: call or text 617-835-8255.
---
Profile in Boston Voyager!
11/7/2017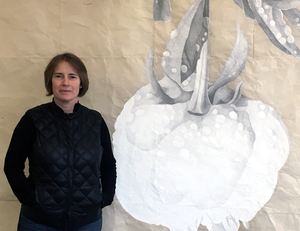 Thanks to Boston Voyager for this nice profile piece which delves into my history and current work.
---
HallSpace Drawing Project
8/24/2017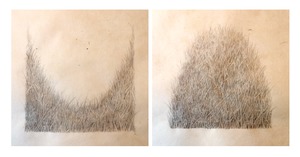 These two drawings are included in the HallSpace Drawing Project exhibit Unveiled, a fundraiser for the gallery where all works are available for $100.00.

Opening reception is Saturday, September 2, 3-6 p.m.

HallSpace
950 Dorchester Avenue
Boston, MA 02125
hours
Friday and Saturday 12-5
Monday - Thursday by appointment
hallspace1@aol.com
---
Paperworks at Clark Gallery in Lincoln, MA
8/24/2017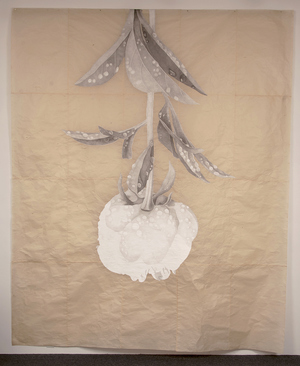 Very excited that this large piece, "Marden Peony, After the Rain" is included in Paperworks at Clark Gallery in Lincoln, MA.
Opening reception is September 9, 4 - 6 p.m. Show runs through October 7.

Clark Gallery
145 Lincoln Road
Lincoln, MA
*check the gallery website for hours: www.clarkgallery.com
---
Sunscreen at Page Bond opening July 13
7/10/2017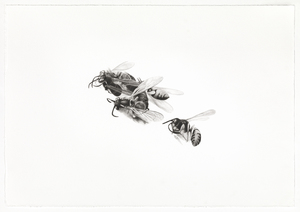 Two of my bee drawings are included in Sunscreen, the summer show at Page Bond Gallery in Richmond, VA. I'm heading down for the July 13 opening (6 - 8 p.m.), so please stop in and say hello if you're in town!

Page Bond Gallery
1625 WEST MAIN STREET RICHMOND, VIRGINIA
804 359 3633
MONDAY TO FRIDAY 10 TO 5PM OR BY APPOINTMENT
---
BK Projects P'town Pop-up Opens July 21
7/10/2017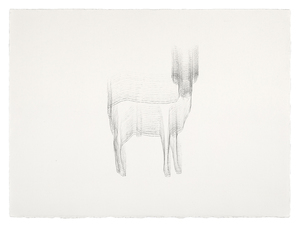 If you're heading to P'town next week please stop by 444 Gallery for a pop-up show organized by BK Projects. I've got a couple of pieces from my "Sorry Deer" series in the show and it looks like a great group!

444 Gallery
444 Commercial Street, Provincetown, MA

July 19th - July 26th (opening on the 21st)
---
Harpsichord lid for Middlesex School, Concord, MA
5/15/2017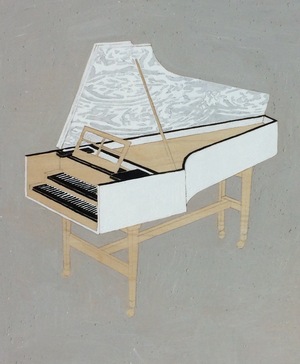 I'm working on an exciting new commission for Middlesex School in Concord, MA--the lid decoration for a new harpsichord that's being built for the new Rachel Carson Music and Campus Center. It will live in the recital hall of the beautiful new Center, which is almost complete, and opens this June. We expect the harpsichord to be completed and ready to play in time for student musicians returning in the fall.

The image on the lid will be rendered in diluted India ink, and is based on a photo of rain ripples on Batemans Pond, located on the campus of the School. Above is a concept sketch for the decoration scheme for the harpsichord.